Cradle Mountain
Located 60 kilometres from Burnie in the Midlands of Tasmania, Cradle Mountain, part of the Cradle Mountain -Lake St Claire National Park, and is one of Tasmania's most iconic attractions which leaves you spell bound and amazed with every visit. Part of the very popular overland track, Cradle Mountain sees tourist by the hundreds each year to see it in all its glory and spectacular wonder and to explore the Tasmanian Wilderness World Heritage Area that boast rugged terrain, Tasmania's highest mountain, Mount Ossa and the Walls of Jerusalem. Cradle Mountain is a sights to see at any time of year, but if coming here in winter you are definitely going to need your winter woollies.
There are beautiful clear lakes, stunning peaks, inspiring wilderness and some of the best bush walking you will ever experience, it is no wonder why so many people from all over the world come to holiday at Cradle Mountain. With a range of accommodation, from camping to luxury accommodation that is second to none, you can base yourself right near Cradle Mountains so that you can wake to it every morning on your doorstep. Stay in luxury chateau's, quaint bed and breakfasts, country cottages, alpine retreats, camping grounds and holiday homes that are the perfect home away from home.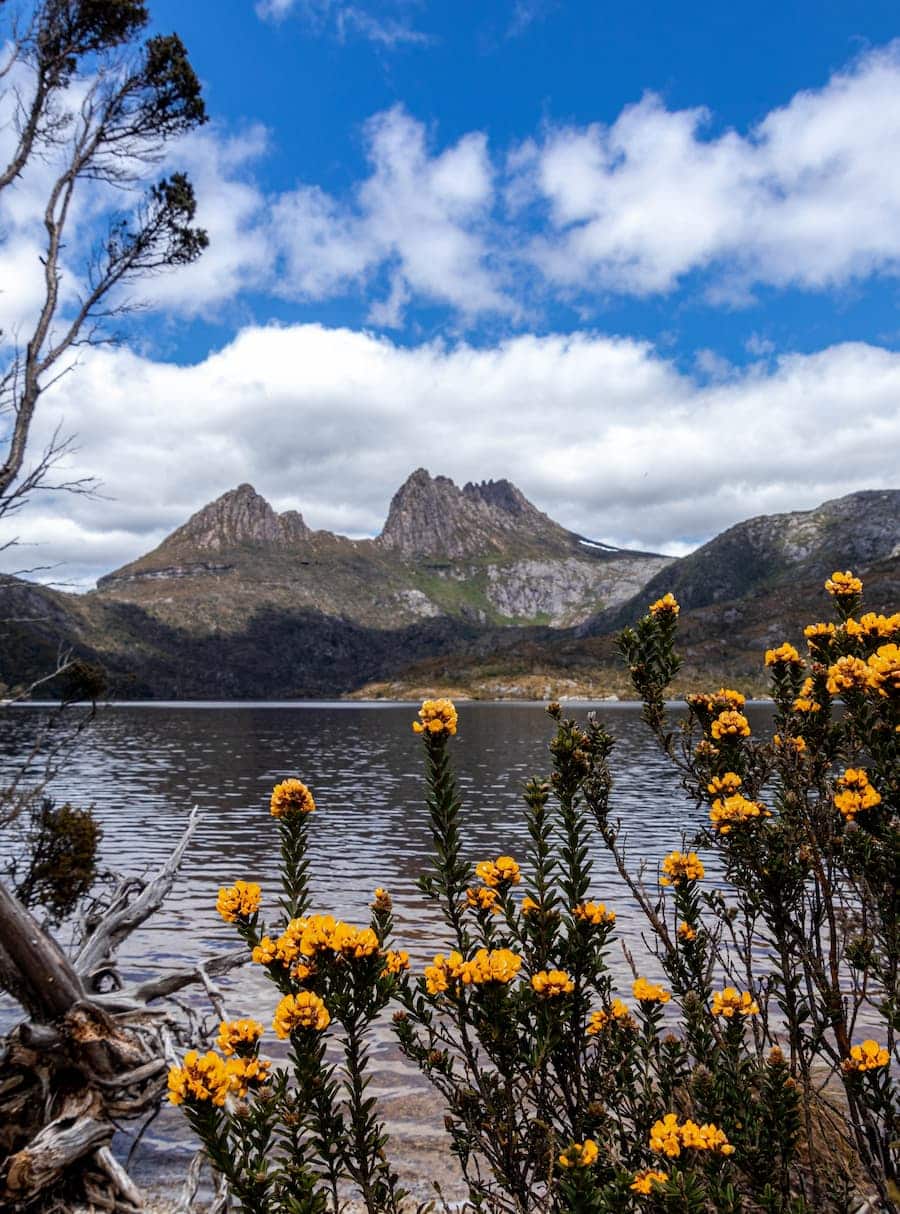 Fish the streams for the famous fighting brown and rainbow trout, join a guide who will take you around Dove Lake or even around the Crater Lake Circuit and even the Enchanted Walk, some of the best in the state. Walk to Marion's Lookout and take the climb to Cradle Mountain Summit which will be well worth the effort once you reach the top and come the end of the day, relax by an open log fire within your cosy Cradle Mountain accommodation. The untouched diversity, wildlife and scenic surrounds will draw you in further to discover magnificent displays of every changing landscapes and terrain. Whether you choose to join a guide on an extended tour including Cradle Mountain or travel here yourself, Cradle Mountain will not disappoint. Walk through pristine rainforests, see ancient forests, jump crisp clean streams and holiday in one of the best awe inspiring places in the country.
Cradle Mountain is an easy drive from either Hobart or Launceston. Cradle Mountain is a holiday destination unlike any other, where you can truly escape away from it all. Forget about the outside world, switch off your phone, don't even turn on the TV, as there is so much to explore and see. Cradle Mountain is perfect for the family vacation with the kids, perfect for a romantic interlude or honeymoon and for those wishing to get closer nature and the wilderness, you simply cannot find a better location. Spend time kayaking the streams and lakes, take the kids on a horse ride adventure not to forget and why not visit the wildlife sanctuary where you can meet a Tasmanian Devil up close and personal for the first time. Cradle Mountain is one of the true wilderness escapes, where you can still stay in luxury but really get close to nature. With everything from bush walking and hiking, fishing to camping, luxury accommodation, family cabins, boardwalks and fun filled activities, Cradle Mountain is a holiday destination waiting for you. Plan the ultimate escape, feel yourself breathe in the clean crisp mountain air and begin a holiday unlike any other. Whether it is a spa retreat and luxury getaway filled with life's little pleasures or a wilderness retreat with the kids, Cradle Mountain has it all.